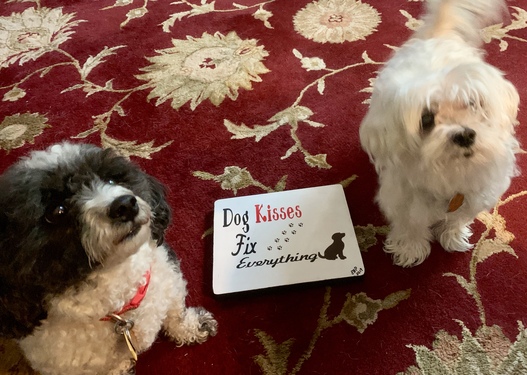 Life has a way of changing. One day you are riding the roller coaster, then you realize you want to remember the ride. That is when I started scrapbooking family events and all the things life has to offer. Looking through the pictures, I found cards my parents had given to each other over the years. These cards are special, and have a big place in their memories and time together.

I started making cards with Operation Write Home. I knew this project added special times to the families and friends that received them. As much as I loved making these cards; I love the memories they created. Stampin Up products are a huge part of making memories. Wheather it is a card for OWH, or a birthday card for a friend, Stampin Up makes it special.

It is no surprise, that I would want to teach others how to keep memories alive. Sharing and caring; the Stampin Up way.
---
I love my furbabies. Meet Panther (16 yo Maltese), Missy (15 yo Jack Russell) and Bella ( 6 yo PooChon). All three love to travel with my husband, (Wiley) in the RV. You will see me out and about as we love to travel. I guess it is no surprise that I strive to earn the incentive trip each year. After all places like Alaska, Greece and Italy are nothing to sneeze at.

Here are my furbabies:
SIGN UP FOR MY NEWSLETTER